Watch Our Services Live Sunday: 11 am & 6 pm - Wednesday: 7:00 pm
To watch Services live on Facebook search for: Royal Grace Bible Church or click here
Salvation Is By Grace Through Faith
The Gospel of your Salvation: 1 Corinthians 15:1-4
Believe and Trust The Gospel of your Salvation
The Salvation of your Soul: Ephesians 1:13-14
Services
10:00 AM & 11:00 AM Sunday Morning
6:00 PM Sunday Evening
7:00 PM Wednesday Evening Online Study
305 Burrage Rd Concord NC 28025 US
Join us for services this weekend!
Watch Our Services Live Sunday: 11 am & 6 pm - Wednesday: 7:00 pm
To watch Services live on Facebook search for: Royal Grace Bible Church or click here
Salvation Is By Grace Through Faith
The Gospel of your Salvation: 1 Corinthians 15:1-4
Believe and Trust The Gospel of your Salvation
The Salvation of your Soul: Ephesians 1:13-14
Services
10:00 AM & 11:00 AM Sunday Morning
6:00 PM Sunday Evening
7:00 PM Wednesday Evening Online Study
305 Burrage Rd Concord NC 28025 US
Join us for services this weekend!
Rightly Dividing The Word Of Truth
2 Timothy 2:15 "Study to shew thyself approved unto God, a workman that needeth not to be ashamed, rightly dividing the word of truth."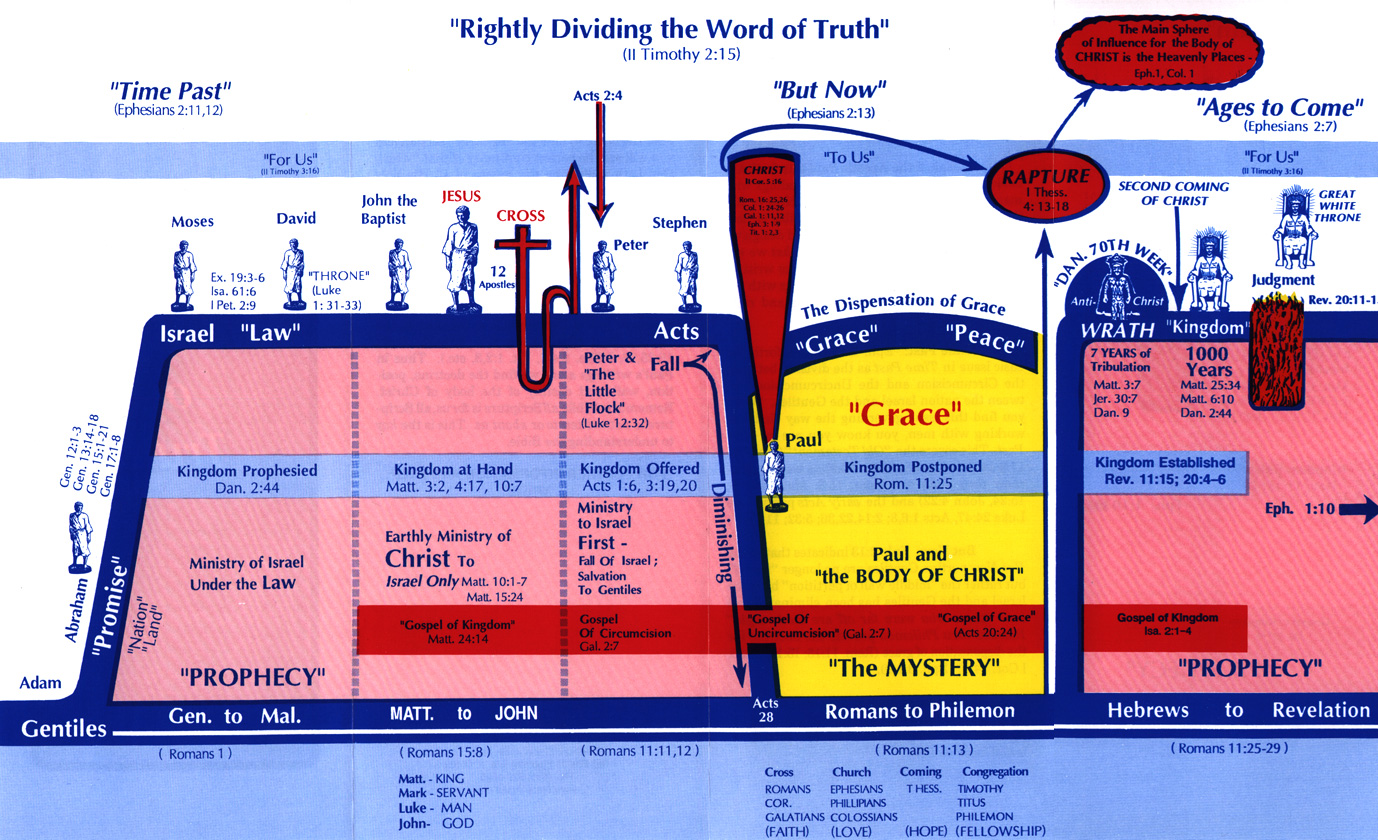 OUR MISSION
To bring the Gospel of the Grace of God to all men, because God would have all men to be saved, and to come unto the knowledge of the truth. 1 Timothy 2:4
Ephesians 3:9 And to make all men see what is the fellowship of the mystery, which from the beginning of the world hath been hid in God, who created all things by Jesus Christ:
DOCTRINAL STATEMENT
GOD
We believe God is eternal (Psalm 90:2), Self-sufficient (Exodus 3:14) and Holy (Isaiah 6:3), existing in three persons: God the Father & God the Son(John 10:30), and God the Holy Spirit (1 Thessalonians 4:8).
THE BIBLE
We Believe the King James Bible is the inerrant (Romans 3:4) word of God (Proverbs 30:5), written by Inspiration of God (2 Timothy 3:16) and is preserved to stand forever (Isaiah 40:8 & 1 Peter 1:25) and forever settled in Heaven (Psalm 119:89). We believe the King James Version is the final authority in English and accept it's translation as the "very words of God." We believe that Paul's Revelation of the Mystery of Christ completed the Holy Scriptures (Colossians 1:25-26)
SIN, DEATH, AND ETERNAL JUDGMENT
We believe all men have sinned (Romans 3:23 & 5:12) and therefore are guilty before God (Romans 3:19) and under the curse of death (Romans 6:23) and punishment forever in the Lake of Fire (Revelation 20:14-15; Mark 9:43-48; Luke 16:19-24). We believe the Saved will not experience the wrath of God (Romans 5:9; 1 Thessalonians 1:10 & 5:9).
SALVATION
We believe that the Lord Jesus Christ died on the cross for our sins (Romans 5:8), was buried, and rose again the third day (1 Corinthians 15:1-4) for our justification (Romans 5:9), and that by Grace through faith (Ephesians 2:8-9; Hebrews 11:1; Romans 10:17) in that Gospel the soul is saved eternally (Romans 6:23).
THE DISTINCTIVE APOSTLESHIP OF PAUL
We believe the Apostle Paul had a different ministry (Ephesians 3:1-11) than that of the twelve disciples that walked with Christ (Matthew 10:1-8; Mark 16:14-18; Acts 1:8). We believe that Paul had a particular message which was previously a mystery (Ephesians 6:19; Colossians 4:3) for the Gentiles (Romans 11:13; 1 Timothy 2:7; 2 Timothy 1:11) and a dispensation of the gospel committed to him (1 Corinthians 9:17; Ephesians 3:2; Colossians 1:25) by which we are saved (1 Corinthians 15:1-2) Stablished ( Romans 16:25-26), and will be judged (Romans 2:16).
ONE BAPTISM
We believe there is one baptism for the dispensation of Grace and that it is Spiritual (Ephesians 4:5; Romans 6:3-4; Colossians 2:12; Galatians 3:27) whereby all believers are placed into the body of Christ by the Spirit (1 Corinthians 12:13) and that now there is no difference between Jews and Gentiles in Christ (Romans 3:22 & 10:12). We do not believe that water baptism is for this dispensation (1 Corinthians 1:17), We do recognize it's importance to the Nation of Israel. We in the dispensation of Grace are complete in Christ (Colossians 2:10).
OUR MINISTRY
Our desires as the Church, functioning under grace, are as follows:
1.) To have all men to be saved and to come to the knowledge of the truth (1 Timothy 2:4)
2.) To make all men see what is the fellowship of the mystery (Ephesians 3:9)
3.) To be ambassadors for Christ proclaiming the ministry of reconciliation (2 Corinthians 5:18-20)
4.) To preach Jesus Christ according to the revelation of the mystery so that believers would be stablished according to Paul's gospel (Romans 16:25-26)
Speakers for the conference will be:
Richard Jordan
David Reid
Greg Resor
Ken Scharf
Greg Hayes
Jon Olson
RGBC BIBLE CONFERENCE NOVEMBER 8, 9, 10 - 2019
CONFERENCE THEME: The Promises of God
2 Corinthians 1:20 "For all the promises of God in him are yea, and in him Amen, unto the glory of God by us."
Conference will be at: Royal Grace Bible Church 305 Burrage Road Concord, NC 28025
FOR ROOM RESERVATION CALL 704-795-4888
Comfort Inn & Suites 3033 Cloverleaf Parkway Kannapolis, N.C. 28083
Reservation Block --- Group Name: Royal Grace Bible Church
ROOMS THIS YEAR ARE $85.75 (includes taxes)
For Friday night and Saturday night the total cost is $171.50
Cut off date to reserve a room is Friday October 4, 2019
How To Know What Is Right
The Manifold Wisdom of God
Title
Speaker
Video
The Manifold Wisdom of God - part 1
Perry Lemmons
Click Here
The Manifold Wisdom of God - part 2
Perry Lemmons
Click Here
The Manifold Wisdom of God - part 3
Perry Lemmons
Click Here
The Manifold Wisdom of God - part 4
Perry Lemmons
Click Here
The Manifold Wisdom of God - part 5
Perry Lemmons
Click Here
The Manifold Wisdom of God - part 6
Perry Lemmons
Click Here
The Manifold Wisdom of God - part 7
Perry Lemmons
Click Here
The Manifold Wisdom of God - part 8
Perry Lemmons
Click Here
The Manifold Wisdom of God - part 9
Perry Lemmons
Click Here
Recorded Messages
Title
Speaker
Video
Jesus Christ Provided All We Needed
Perry Lemmons
Click Here
Mother's Day, 2018
Perry Lemmons
Click Here